Whereas people have enjoyed this year's exceptionally dry autumn, limited rainfall has left Estonian rivers and lakes suffering from low water levels.
Water levels have been low for several weeks now. This, however, makes it difficult for salmonids to get to their spawning grounds in the rivers, Looduskalender.ee reports.
The water level in river Emajõgi is currently much lower than on average, but nowhere near record levels yet.
According to hydrologist Ene Randpuu, the level was 20 centimeters lower still in 2006, and 40 centimeters lower in 1996, when the ruins of the old stone bridge under Kaarsild, an arch-shaped pedestrian bridge close to the main square, could be clearly observed.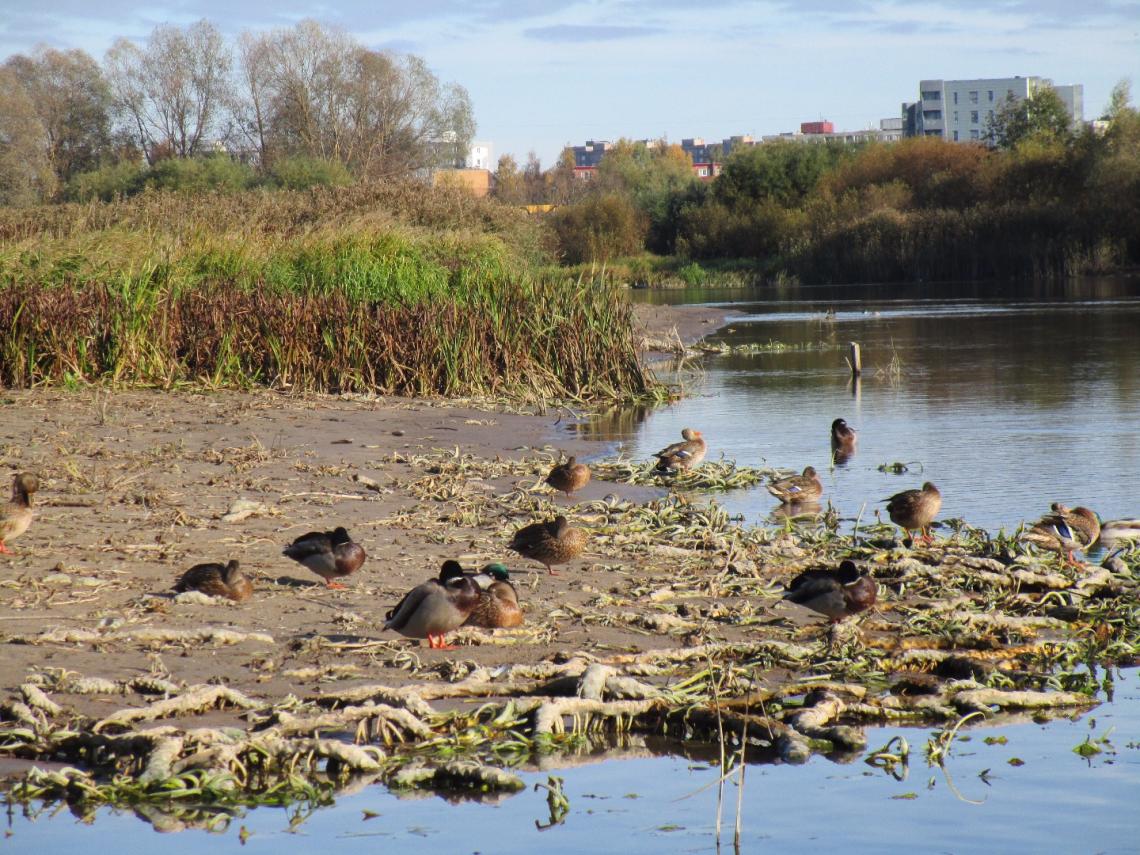 River Emajõgi is experiencing water levels well below average (Photo: Ene Tellismaa/Minupilt.err.ee).
The low levels are largely down to lack of rainfall and replicate the situation last year, Randpuu explained. "There was practically no high water last year, so Emajõgi and other rivers had no water reserves," she added.
In addition, the water level the Baltic Sea too was half a meter below usual on Friday, temporarily making it possible to cross from Aegna island in the Bay of Tallinn to Kräsuli, a small islet between Aegna and Viimsi peninsula, on foot.
According to Looduskalender.ee, a south-westerly storm, which is expected to hit Estonian shores later this week, should help to raise the seawater level.
Editor: M. Oll